Licensed Bonded & Insured
24-Hour Emergency Service
Hacienda Heights Toilet Repairs and Installation
Experiencing a clogged toilet?
One of the scariest problems any homeowner can have with a toilet is that the toilet might be clogged. The reason that's so scary is that trying to use the toilet again or flush it again might cause it to overflow and flood the bathroom. If your toilet has ever been clogged (and most toilets have), you probably know that feeling of dread.
Clogged toilets are the most common problem and sometimes the easiest to fix as long as you don't continually flush the toilet which could lead to the toilet overflowing into the bathroom. Instead use a plunger to unclog it. Using a plunger may make the water rise slightly but as long as the clog isn't extreme, this should do the trick. 
Do you have a leaky toilet?
A leaky toilet can be caused by a clogged toilet. However, it can also be caused by a clog further down your piping system, rather than within the toilet itself. If the first situation is true, the same plunging action mentioned above could solve that problem for you. However, if your clog is further into your pipe system, call RHS Plumbing to locate and fix it.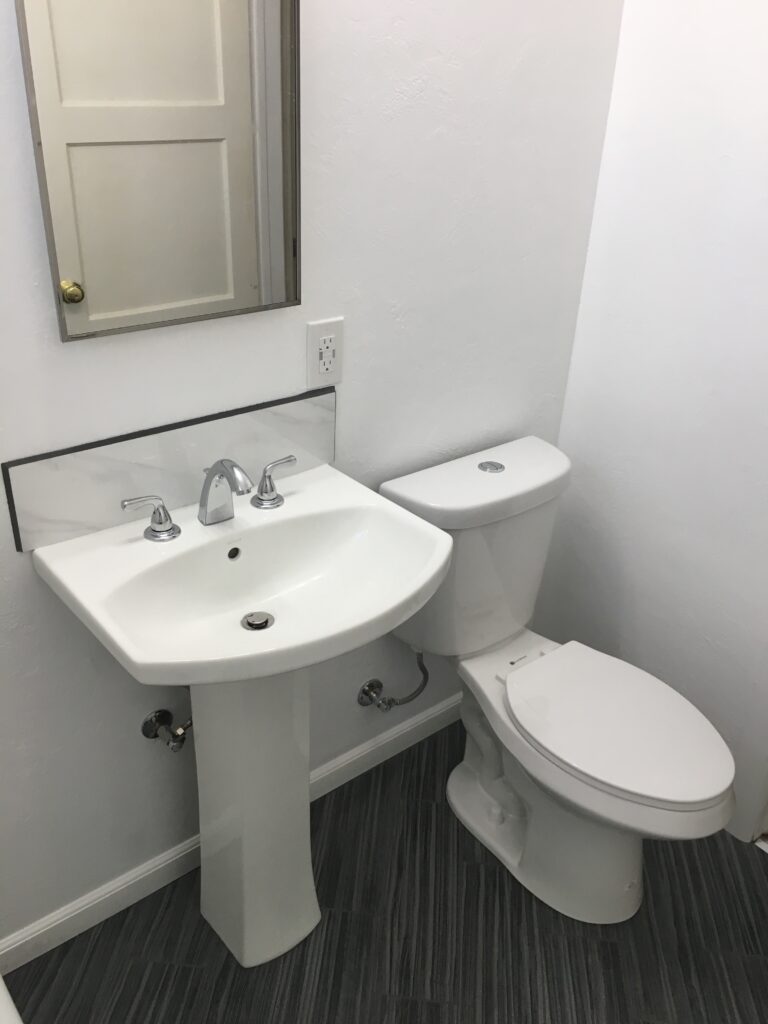 Most Common Problems for Toilet Repairs.
Benefits of Choosing RHS for your Plumbing & Drain Cleaning